Welcome to the APM People SIG newsletter January 2020
Welcome to the APM People SIG newsletter January 2020
Contents
Introduction from the Chair
How to improve your people skills
Inspiring learning: what it takes to be a leader
Learning new skills: an agile approach
Stakeholder engagement: best of NewSE Bites 2019
Small but mighty: Stakeholder Engagement Focus Group (SEFG) wins APM Volunteer Innovation Award
---
1. Introduction from the Chair
Happy New Year! I hope you were able to enjoy the festive season and recharge the batteries ready for the opportunities ahead.
Leadership is one of the key areas of focus for APM People SIG and in November we collaborated with the APM South Wales and West of England branch on their conference about project leadership. (Read more on this below in "Inspiring learning".) Attending a conference builds understanding of what is important and the theory of how we might do it. But getting better at something requires practice, which you may feel is potentially risky in the workplace! So, if you're serious about improving your people skills how do you practice without putting your project and whole career on the line? I share my thoughts below.
Is Agile on your list of skills to improve this year? If so then you'll be interested in advice from APM People SIG committee member Annie Maingard who successfully completed her Agile PM qualification last year. Read about the journey she took in "Learning new skills: an agile approach".
Even for seasoned practitioners, keeping up to date with research, literature and case studies can help to sustain key skills by reminding us of good practice as well as learning new insights. The SEFG team publishes the monthly NewSE Bites list of events, books, blogs and articles about stakeholder engagement. If you missed any of them last year, this is a great time to check "The best of NewSE Bites 2019" below.
Congratulations to the SEFG for winning the APM Volunteer Innovation Award 2019! The SEFG is surely a case study in the way stakeholder engagement can deliver results. This small team of APM volunteers (seven members at the last count), has had a powerful impact on the profession not by trying to manage stakeholders but through engagement and collaboration.
Let me close by wishing you all a very happy and successful 2020. I look forward to playing my part in helping you to achieve your goals in the coming year.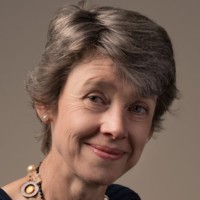 Fran Bodley-Scott
APM People SIG Chair
---
2. How to improve your people skills
Leading a team is skilled work and possibly one of the most important skills that a project professional needs to develop.
3.2 Leadership teams, APM Body of Knowledge, 7th edition
Improving our people skills probably features in many new year's resolutions. It's something that I am continuously striving to improve, and over Christmas I stumbled upon some valuable yet challenging advice. If you are serious about improving your skills, there are three key steps according to Conor Neill, Professor of Leadership Communication at IESE Business School.
Decide what is important; 
Decide you can improve; 
Practice, practice, practice.
Valuable advice. But it's challenging because we have an inbuilt reluctance to practice. Ask any parent trying to get their child to learn to play a musical instrument!

Practice means making mistakes, being inefficient or clumsy at the task initially, getting feedback and trying again. As professionals, we're used to being good at what we do. We also operate in environments where making mistakes can have consequences. So practice can be uncomfortable, embarrassing and potentially risky.

But I believe that you don't have to risk reputation and results by practicing on your project team or your critical stakeholders, because you have a network of peers and colleagues in the APM community willing and able to support you in achieving your development goals.
Volunteering to participate in branch or SIG events such as this SEFG workshop is a great opportunity to practice communications, engagement and leadership.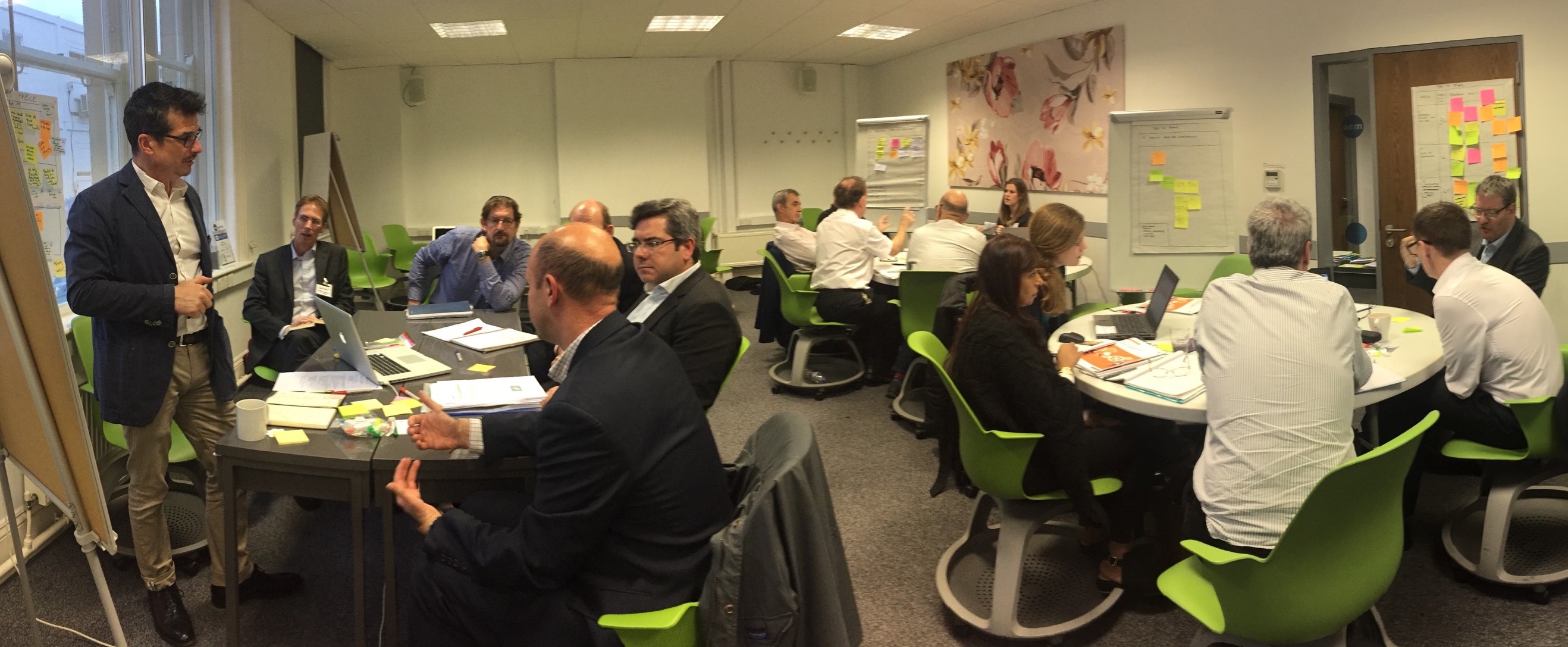 Branch events, online forums, and SIG workstreams all provide opportunities to get out from behind your desk to practice people related skills: stakeholder relationship building, collaboration, negotiation and influencing, team leadership, managing virtual teams; and communications through social media, email, and public speaking.
Volunteering in the APM has enabled me to review my own capabilities, try out skills and learn what works and what doesn't work in a safe environment. I apologise retrospectively to many of my SIG colleagues for getting it wrong on occasion! But they have been patient and supportive.

It is still a journey of continuous development for me. I encourage you to make this a year when you set out to improve the people skills in your project team.

Go to your local APM events and practice networking; follow a SIG and practice your online communication skills to influence the debate; volunteer to organise events to practice collaboration in a virtual environment; be brave and volunteer to give a presentation or a webinar.

And if you have already decided what's important, and decided that you can improve, then be accountable and share your people skills resolutions with us. Email us or find us on Twitter.
---
3. Inspiring learning: what it takes to be a leader
The APM People SIG are active supporters of the events organised by APM branches and other SIGs, providing presentations, facilitating CPD workshops, and sourcing external experts to share the lat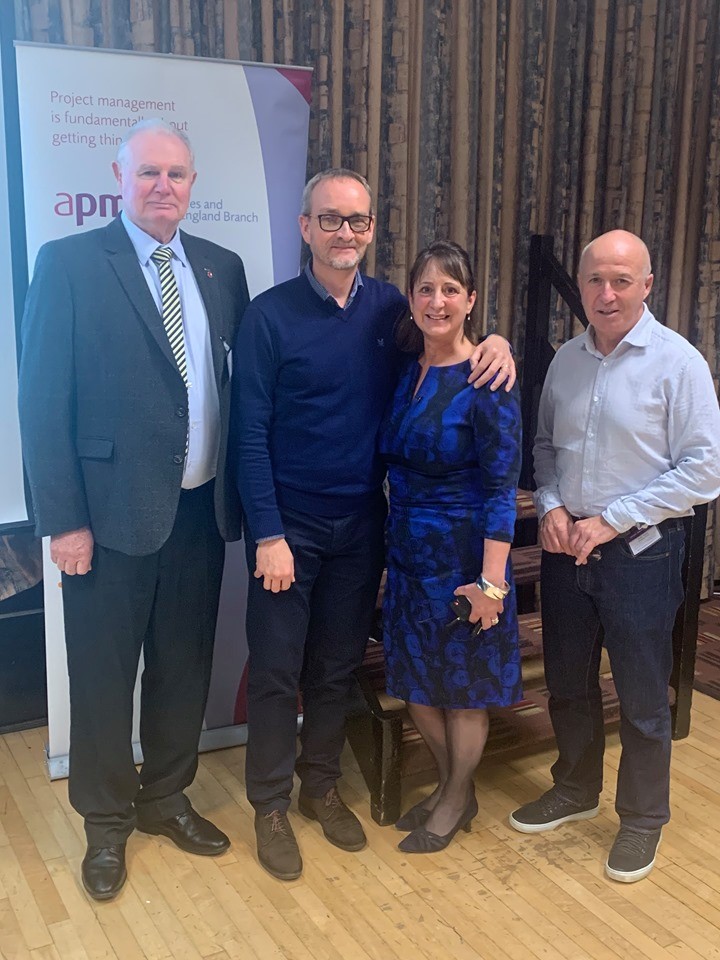 est research and developments.
In November we collaborated with the APM South Wales and West of England branch by pulling together their conference: "Project manager to leader: the what, why and how".
SIG Secretary Ian Cribbes, together with industry experts and practitioners Donnie MacNicol, Sarah Coleman, Andy Taylor (left to right), and the team from People Deliver Projects provided inspiring and informative keynote presentations and experiential learning covering topics including the career path for aspiring project leaders; the skills, behaviours, knowledge and values required for leadership; how to build critical relationships, motivate a team, and deal with resistance; how to lead as a sponsor; and the essential leadership capability of spotting the elephant in the room!
Read the conference review, plus find links to the keynote presentation slides and research report. An hour-long "taster-session" is available so get in touch if your community is interested in learning more about the main concepts in this conference.
---
4. Learning new skills: an agile approach
Even though her current role does not require Agile methods, project manager Annie Maingard decided that certain principles may be useful, and made a resolution to expand her knowledge and skills in this area. This is Annie's journey of learning and development:
"In December 2019 I decided to brave my nerves and do my Agile Project Management training and get qualified.
I work on a research project, not in an IT environment, so learning about Agile was daunting. But I was interested to expand my own knowledge base, and also to understand whether some agile techniques could be applied in a research environment. 
So which qualification did I do and what are my thoughts?
I did the APMG Agile Project Management Foundation and Practitioner qualification through the Knowledge Academy. This involved four days in London of training and two exams. For me, the course content was very heavy, but extremely applicable. I would recommend this course to anyone looking to enhance their PM skills in agile, starting to work agile or looking to change careers to become an agile PM. Even if you are not based in IT software but would like to apply agile techniques to your project then this is the right qualification.
I work in higher education, so things like Scrum are not so useful. This type of agile though could be scaled up or down depending on your institution and requirements. I also finally debunked my own myths that agile is a loose way of doing things and can't be controlled. 
The exams were hard, but gave me confidence in what I had absorbed. I will be taking this back to apply some parts in my role. I work on a research project where often the streams of research evolve and change. In a waterfall environment, it is heavily restrictive when you want to change a deliverable theme or move an event. I am hoping that applying some agile principles might allow for a more mobile project."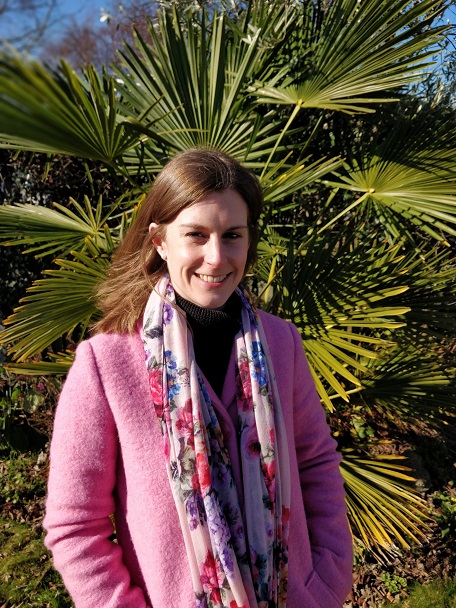 About the author:
Annie Maingard is EU Project Manager, School of Engineering and Digital Arts at the University of Kent. She has been an APM People SIG committee member for over two years and is now co-leading the SIG's workstream investigating Leadership competencies and behaviour.
---
5. Stakeholder engagement: best of NewSE Bites 2019
NewSE Bites is a monthly snapshot of upcoming events, interesting blog posts, articles, books and research about stakeholder engagement. It's produced by the SEFG and published on the APM stakeholder engagement resources webpage.
I

get in touch.
Podcasts
The art & science of winning the Stakeholder Engagement snakes and ladders game
The SEFG recorded a series of podcasts with Paul Mansell, Strategic Advisor on the post Grenfell Buildings Safety Programme, in which he shares case studies of how to deliver programme success by managing the ups and downs of 'real people' – perceptions, realities and damn lies!

Blogs
Ten communication errors and how to avoid them
by Andy Bounds
Some common sense, practical, straight-to-the point advice from this experienced author, consultant and speaker. Try using it as a framework for continuous improvement. Share with your team and focus on addressing one a month. It could do wonders for stakeholder engagement.

Articles
Leading virtual project teams Do's and Don'ts
Authors Penny Pullan, Making Projects Work Ltd. & Evi Prokopi, Palo Alto Networks
The paper dates from 2016 but is increasingly relevant as virtual team-working becomes a standard aspect of project-based work.
The dynamics of a remote team requires project managers to communicate with their teams differently. In this paper, the authors share best practices and practical strategies to bridge the culture, time and language barriers, and help to eliminate the distance across virtual teams.


How to take on your adversaries...(and win)
By Marion Thomas and Sarah Walton
There are some individuals whose behaviour is so unhelpful that they will cause real harm to your project and other members of your team. It might seem easier to try to avoid them, but ignoring their behaviour is likely to give you greater problems.
Dealing with really difficult people requires a strategic approach. In this article the authors explain the rules.

Books
The Talking Revolution: How creative conversation can change the world
By Peter Osborn and Eddy Canfor-Dumas.
Port Meadow Press.
This book is about using the power of conversation to improve leadership. It looks at what makes a good conversation by looking at three principles (personal responsibility, openness and creativity) and three practices (understanding, challenging and being understood).


Research
The wellbeing of project professionals
Authors: Dr Clara Cheung, Professors Keith Cattell and Paul Bowen,
Adjunct Professor Jocelyn Davis
Published by Association for Project Management
Project-based work has long been characterised as frenetic, fast-paced and dynamic. As well as exploring the connection between the nature of project work and the wellbeing of project professionals, it also proposes solutions and recommendations that project leaders can use to improve the situation for their teams.
---
6. Small but mighty: Stakeholder Engagement Focus Group (SEFG) wins APM Volunteer Innovation Award
Congratulations to the SEFG for winning the APM Volunteer Innovation Award 2019!
Described in the citation as "a small and empowered group with a passion for their subject", the SEFG's approach to collaboration and engagement was recognised as having been key to enabling the small team to influence perceptions and to have a powerful impact on the profession.
Fostering a productive relationship with APM led to the creation of a digital resource on stakeholder engagement. Those web pages "immediately began to attract traffic, not only attracting interest from APM's existing audience, but also introducing APM to a new, global audience. The resource has grown to be the 2nd visited page on the APM website and is regularly reviewed and updated to include more case studies and useful links."
"Such is the prominence of the topic, when the APM Body of Knowledge was being reviewed for its 7th edition, the editorial team led by Dr Ruth Murray-Webster and Professor Darren Dalcher, took the decision to use the term 'engaging stakeholders' as a development on from the traditional view that stakeholders were simply to be managed."
Award nomination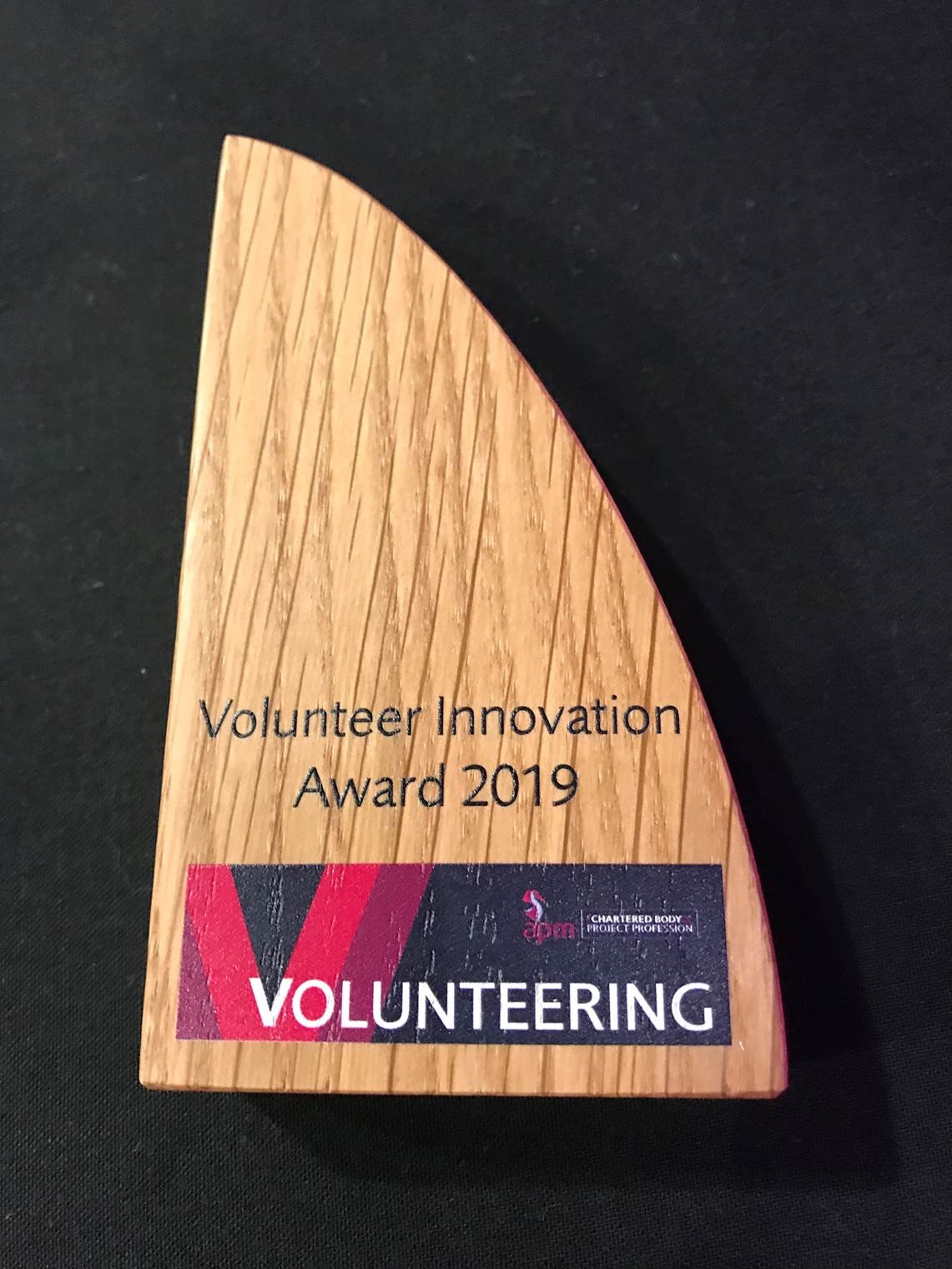 Congratulations to the current members of the Stakeholder Engagement Focus Group:
Ian Cribbes, Steve Walters, Nigel Wright, Russel Jamieson, Mike Hunting, Teri Okoro and Fran Bodley-Scott.