Welcome to the Spring 2017 People SIG newsletter
Welcome to the Spring 2017 People SIG newsletter

In this edition:
Message from the People SIG Chair
About this year's committee election
Making stakeholders a high priority
Thinking of volunteering with APM?  How it can help your career
How we are putting the focus on stakeholders
Share with us about working overseas 
What does good communication look like?
---
Message from the People SIG Chair

Firstly, a reminder to all that APM is now officially a Chartered body, which is fabulous news. For the latest news on our development in this capacity please visit the APM website.
As we approach our People SIG committee election for 2017/18 I am encouraged by the fact that, over recent times, a few people have volunteered to get more actively involved with the People SIG. Several have been co-opted on to the committee whilst others are helping on specific tasks that are underway.
Overall within the APM, the SIGs are no longer putting on evening events as they used to. Rather they are now operating more closely with the branch network, to support them with key evening events and/or day/half-day workshops. I am pleased to say we were probably the first SIG to adopt this stance. Events are still run though the branch network and various SIGs, ourselves included, are supporting them in their calendar of activities. Full details of events can be found online.

I am very keen to encourage a much more active participation. Some volunteers may choose to step down to devote time to other interests, whilst others might look to take a different role within the committee. But it's also a good time to seek fresh ideas and perspectives – a time for the wider membership to consider whether they could give their thoughts, ideas and some of their time to help move APM forward and make it a more effective and valuable organisation for its members, businesses and society.
So how about you?
             
Would you be willing to give a small amount of your time and professional expertise to support the People SIG? Apart from helping to drive the SIG and the profession forward, volunteering benefits individuals personally and professionally by developing their communication and leadership skills, enhancing their understanding of the profession, and by demonstrating their commitment to the profession and to their own personal development.   
Won't this take a lot of my time?
Basically, you can commit as much or as little time as you wish. We are very lucky in that most of the administration effort normally borne by committees everywhere is largely relieved by a dedicated volunteer co-ordination team at APM Ibis House, so most time invested by our volunteers adds real value.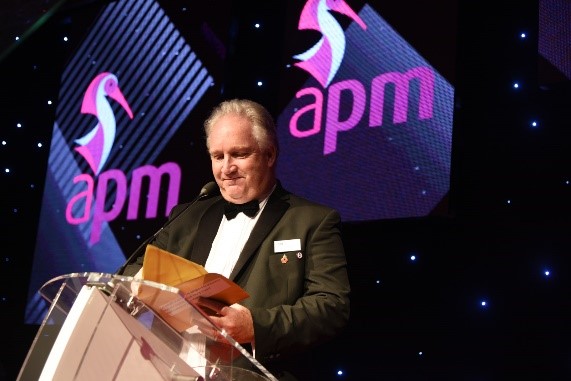 Some activities need to be done in a specific physical location – for example, hosting or participating in a workshop, attending a CPD event or visiting a university. Others could be done from the comfort of your own home via conference call, such as contributing to the design and selection of speakers for the next ½ day SIG workshop. But whatever your constraints, we should be able to find a role where you can contribute. 
    
We remain keen on increasing our diversity, so representatives of different industry segments, gender, experience levels and seniority are equally welcome. Any APM members (whether Student, Associate, Full Member or Fellow) are invited to put themselves forward.
Thank You

Russel Jamieson
Chair, People SIG 
---
About this year's committee elections

This year's committee elections is being held over the web and details can be found online. They were also forwarded by email in the form of a multi-SIG newsletter on 19 May 2017.

In summary:
Nominations for committee open online                     Friday 19 May 2017
Nominations close                                                   23:59 hours on Wednesday 7 June 2017
Online voting opens                                                 Thursday 8 June 2017
Online voting closes                                                 Thursday 15 June 2017
Committee election results announced on website      After Friday 16 June 2017
---
Making stakeholders a high priority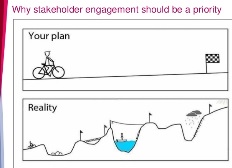 Stakeholder engagement needs to be a higher priority was one of the key messages from a recent webinar presented by the Stakeholder Engagement Focus Group (SEFG), part of the APM People SIG. But as the presenters Ian Cribbes and Fran Bodley-Scott pointed out, it's not that easy for project managers to find relevant guidance and tools to help.

The purpose of this webinar was to highlight the existence of the APM's Stakeholder Engagement website where the SEFG is collating a suite of case studies, useful links and publications. The aim is to help practitioners by creating and building this central resource. Watch the webinar and learn how to approach different stakeholder-related situations and the sort of issues that project managers should take into consideration.

Have you got case studies to share?
If so, send some information to the group using the template and email address that you can find on the same links as the webinar.
---
Thinking of volunteering with APM?  How it can help your career

Oliver Randall explains why he started volunteering with APM and how he has benefitted:
I joined the APM at the beginning of 2016 as I had recently decided to set up my own change consultancy. I had previously worked on change projects in large organisations such as the NHS and Glaxo Smith Kline.
Setting up alone I knew companies would need assurance from a sole practitioner that a certain service level would be delivered. I set about firming up this aspect. One of the first places I turned to was the APM. In all honesty, the choice was between the PMI and the APM. I chose the APM primarily because it had the largest membership base in the UK. I didn't know too much about either but I knew by being part of a membership organisation with like-minded professionals, aiming at raising standards, was where I wanted to start my journey.
One of the first events I went to was APM Presents in Warwick and this is where I learnt about APM's SIGs (Specific Interest Groups). I singled out the People SIG as something I wanted to learn more about as I had recently spoken to an oil and gas company about potential work on managing the people side of their projects as there had been some recent issues. I spoke to Russel Jamieson, who was delivering the People SIG session, and asked if he was aware of any people focused methodologies in the market. He stated he had practitioner status with one and that was AIM (Accelerated Implementation Methodology). He explained about it and provided me with a few good contacts to follow up with. I did indeed follow up on all the leads and other information provided and even became an AIM practitioner myself, which has all worked immensely in my favour.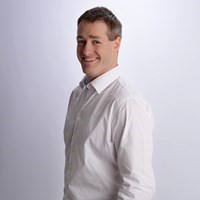 So, a lot of good stuff just from attending an APM event but why, as a member, did I decide to get involved with the People SIG? I guess I am a very proactive individual and when the opportunity was presented to get involved with the People SIG I wholly embraced it. I suppose I did it on two levels;
Being involved with a SIG, particularly the People SIG, is really beneficial for my work as I should be constantly on top of industry developments and aware of any research.
To be surrounded by professionals who are focussed on the people side of projects which happens to be the side closest to me
Yes, I know I said two earlier but this third point is important…It works very well for my own career profile too.
So far in one year with the SIG I have seen the APM awarded Chartered status, participated in two volunteers' forums, one in Belfast and another in London, and I am currently working on an APM international projects media piece looking at getting recordings from individuals who have worked on international projects - perhaps you could help me with this project.
For more details please contact peopelsig@apm.org.uk
Finally, I chose to get actively involved as a committee member but there are opportunities to help the People SIG, and indeed the other SIGs, without the formality of being a committee member – just ask or even tell us where you think you could help out and we will connect you with the right people.

Oliver Randall
People SIG committee member

---
How we are putting the focus on stakeholders

The Stakeholder Engagement Focus Group (SEFG) is part of the People SIG. The mission of the SEFG team going forward is to encourage stakeholder engagement to be a higher priority within projects and programmes.
Traditionally, stakeholders are considered at quite a late stage in the project management process after many key decisions have been taken; and yet findings suggest that the causes of failure usually occur in the very early stages of a project. "Effective stakeholder engagement is perhaps most important in the initial phases where the objectives and success criteria are being established" (RICS/APM Guidance Note: "Stakeholder Engagement" 2014). Therefore, as well as supporting practitioners by continuing to build the web resources, we want to encourage stakeholders to be given more attention at all stages of the project life-cycle. To do that we want to get more people thinking about the topic: for example, the potential risks of overlooking stakeholders, the opportunities for mining stakeholder knowledge for creative solutions and the best ways to share best practice.
What is the SEFG working on now? Funding has been provided for the SEFG to build on the website information already delivered. They are also seeking to present at various branch events to help promote stakeholder engagement across the APM. Current work-streams include:
updating the stakeholder engagement resources on the APM website
establishing links to and from the APM Body of Knowledge (BoK), research by other SIGs and  relevant material on external sites
forging links and collaborating with SIGs, professional networks and external organisations engaged in relevant research and development
raising the profile of stakeholder engagement through promotional material, events, social media and other channels
For more information on the SEFG why not email them directly.
---
Share with us about working overseas

We heard earlier in the newsletter from Oliver about why he got involved with volunteering. He has recently assumed the lead role (from Adam Juniper) for a piece of work in capturing people's experiences of working abroad. Oliver has recently added the following post to the APM LinkedIn Group - The APM People SIG are very keen to build up a portfolio of experiences from those who have worked abroad. We would like people to record themselves, either audio or video, and share their experiences with the wider community. Submissions should be no longer than 5 minutes and, more likely, shorter.
The most readily available medium will be a smartphone and this is fine as it will keep the piece informal and versatile. We have prepared a guide of questions for you to follow through if you wish and these can be requested from peoplesig@apm.org.uk, so please get in touch and let's build this resource for the benefit of those yet to travel. Thanks for helping the APM People SIG with this initiative.
---
What does good communication look like?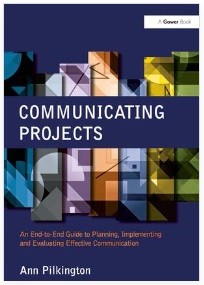 People SIG member and author of Communicating Projects, Ann Pilkington led a session on communication at the March volunteer event.
Here is a taste of the tips and stories she shared:
Using positive language: people are more likely to respond to gain messages rather than 'loss' messages. For example when people were offered sun cream as a skin cancer preventative, they were more likely to take the sample if the messaging was around staying healthy than around fear of illness.
Your message could have the wrong result:  A theft prevention campaign in the US was actually acting as a theft promotion campaign! It was all about social proof. Signs in the Petrified Forest read: "Your heritage is being vandalized every day by theft losses of petrified wood of 14 tons a year, mostly a small piece at a time.'' The problem with this was that people thought "everyone else is doing it, so why shouldn't I?" And they did!
What the church could learn from the psychology of persuasion
Ann's book has just been released in paperback.