Welcome to the Spring Women in Project Management SIG Newsletter 2019
APM Women in Project Management SIG – Spring Newsletter 2019
Follow us on social media
Our linkedIn group APM Women in Project Management SIG or via twitter @apmwipmsig #apmwipm #WiPM

N
ewsletter contents
Welcome message from our Chair
International Women's Day event summaries
Scholarship funding for women in project management
Call for women trustees
Why mentoring is so important for women in business
Book review
APM WiPM SIG Conference 2019
And finally...
---
1. Welcome message from our Chair

Welcome to the Spring edition of our newsletter! We have been busy since our last edition holding six events around the UK, for International Women's Day which you can read about below. I would like to extend my thanks to all those involved in organising, hosting, and speaking at the events, it really was quite an achievement to get six APM WiPM SIG events organised for a single day. If there wasn't one near you this year, rest assured we are aiming for even better coverage for IWD next year, and hopefully some other events in different locations later this year.

We are now deep into the planning for the APM Women in Project Management Conference 2019 on Thursday 26 September and I am getting quite excited about the theme, topics and line of speakers. You will see more details emerge via the usual APM messaging routes from the start of May, and of course a full view of the programme in the summer version of our newsletter.


The other strand of our strategy this year that we are making some progress with is a huge passion of mine, mentoring. We have been in discussions with APM about how we might set up a pilot, based along specific topics as a start. I'm sure you can imagine the mechanics of setting up a mentoring scheme and the issues around people matching, let alone the GDPR implications, are significant but we are confident that we can figure all this out to at least allow us to run a pilot to demonstrate proof of concept. So watch out for updates on this on our various social media platforms in the coming months.

If you would like to get more involved with the APM WiPM SIG, you have some spare time and a good dose of enthusiasm, then please consider joining the committee for 2019/20 – you can read more about how below!

Regards,
Adeline Daly
APM WiPM SIG Chair
---
2. International Women's Day event summaries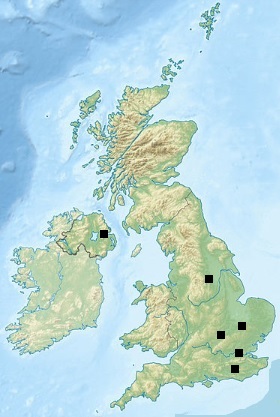 As part of meeting our strategy objectives on collaboration, our committee and wider volunteers have been very busy leading and working with APM branches on hosting events across the UK in support of International Women's Day. A snap shot of some of the content can be found below, and a further detailed insight to most of these events can be found on the hosting APM branches and APM WiPM SIG microsite page.

Better the Balance, better the world - 2019 International Women's Day Celebration
East of England, London, Midland, South East, Northern Ireland and, Yorkshire and North Lincolnshire branch events


Cambridge - Better the Balance, better the world - International Women's Day celebration
In Cambridge we had five amazing speakers talking about the following themes:
Living life with no regrets, not being afraid of change, and the ability to influence anyone if we are inspired enough by the topic ourselves. A powerful story of work ethic and how setting out your stall early can manage expectations and create the balance you are looking for. Highlighting the power of the phrase "what is meant for you won't pass you by", and that when things are going well you should capitalise on them. Finishing with a lesson in change, where the speaker moved from the trading floor in the city to becoming a Doula, and then running a rugby company – the key here is not to be afraid of change and moving on to new passions when you need to find a new balance. A lesson in resilience, adaptability to change, and an ability to learn continuously regardless of broader commitments followed. Amazing stories about the search for balance and the sacrifices made to enable others to find balance and happiness, concluded with some salutary lessons in stories about accepting support when it is offered and reaching out for it when it is not; we are often better at giving than receiving.



Ranking influencers in life and career, included both mother and grandmother and instilling belief that you can do/be anything you want and instilling this belief in your teams and children. Finally a thought-provoking talk centred on knowing yourself and what you need in order to find your own balance. Highlighting the importance of mental health and finding the balance between work/home life, and allowing those around you to do the same, giving space to discuss mental health.


Feedback from our Cambridge host:
"I found the APM's International Woman's day event incredibly powerful. The five speakers delivered their personal views on BetterforBalance in diverse, entertaining and inspirational ways. I have no doubt that everyone who was present will have taken away something thought provoking and positive from this well-run event."
Colm Moody, European Production Director, Bard Pharmaceuticals


London - Furthering female leadership
In London we had five speakers and the highlights included discussions on women as leaders, being authentic, and owning your own path including skills and strengths. Build relationships that mean something not just to further your career, and be bold taking responsibility of your own career. Networking is important, connecting with people to turn challenges into opportunities.


Belfast - Project Management of the Future: Innovation in field-based planning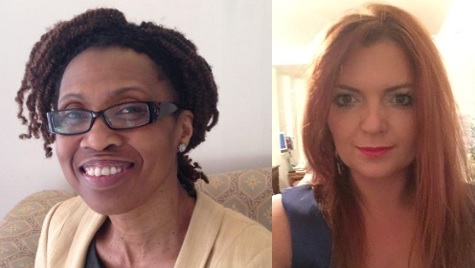 'Joining the dance – Creating an inclusive profession'. It calls for a reassessment of Diversity and Inclusion beyond the Equality Act 2010 categories; more inclusive approaches to value beneficial to wider society and incorporation of the triple bottom line encompassing people and environment, in addition to shareholders.

Estelle's presentation was interactive with a key question being asked – 'What helps to inform your decision making?' The varied responses reflected the numerous approaches used and there was no right or wrong answer. Her session  outlined her organisations own approach when faced with reaching a decision on purchasing 'off the shelf' or 'bespoke' software to assist them with planning and delivering HS2's enabling works. The enabling works undertaken as part of a joint venture covered ecological, environmental and archaeological works.
Milton Keynes – Better the Balance
APM WiPM SIG hosted this event in partnership with APM Midlands branch and Santander's Women's network.

Marion and Sarah started off by sharing the diversity of their careers, and how despite challenges at the time being difficult they were able to overcome them through resilience and keeping that Imposter Syndrome in check. Their advice included tips on making sure you have a support network, being true to your values, and being brave in leading projects and life in general not forgetting to be kind to yourself.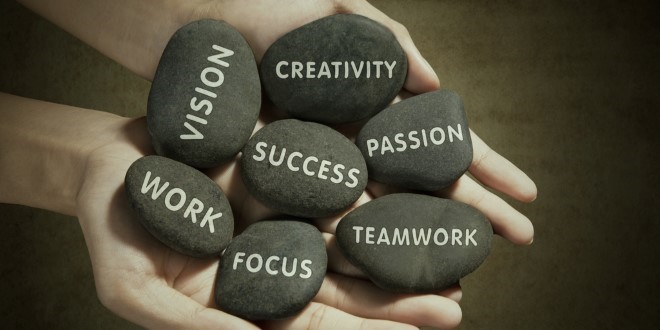 Extraordinary Project Management.
Marion and Sarah's comments included "The diversity, talent, and energy in the room was further evidence that project management is a great career for women. Some great networking and interesting conversations were happening and the mutual support being shared was palpable. It was great to see so many people of all ages at the Milton Keynes IWD event despite the fact the M1 was closed making it really difficult to get there. Well done to everyone who made it. It was really interesting to talk to people after the event and realise that everybody's career journey is different, but the common denominator is that we all face challenges and our response defines whether these are problems or opportunities."


Sheffield – Don't fear failure! It's inevitable Speaker – Karlene Agard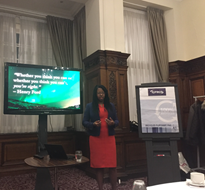 It is amazing that across all the various IWD events throughout the UK, there were strong common threads around resilience, being a role model, taking responsibility for yourself (career), being yourself, asking and accepting help, and then helping others.
---
3. Scholarship funding for women in project management

A pool of scholarship funding is currently available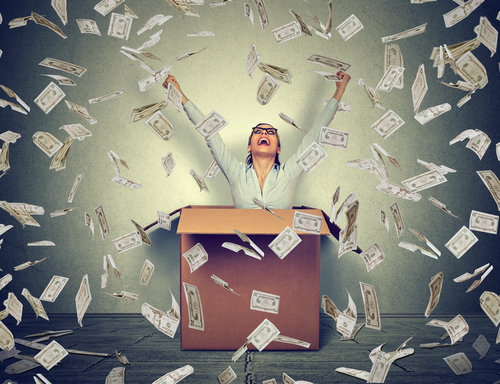 to women working in the project management sector to assist participation in a leadership development programme.
Women & Leadership International is administering a national initiative to support the development of female leaders across the UK's project management sector.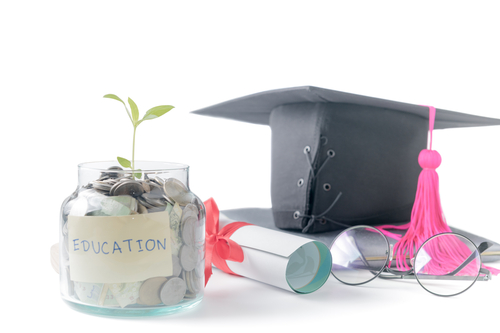 The campaign is providing women with grants of up to £1,000 to enable participation in a leadership development programme.
The scholarship funding is provided with the specific intent of providing a powerful and effective development opportunity for project management sector women; however the funding is strictly limited and has to be allocated prior to the end of May 2019.
Expressions of interest
Find out more and register your interest by completing the expression of interest form prior to Friday 10 May 2019.
---
4. Call for women trustees
Trustees Unlimited encourages women to become trustees to advance in the workplace. HR News Trustees Unlimited is calling on women to become charity trustees to advance their careers and gain new skills and experiences.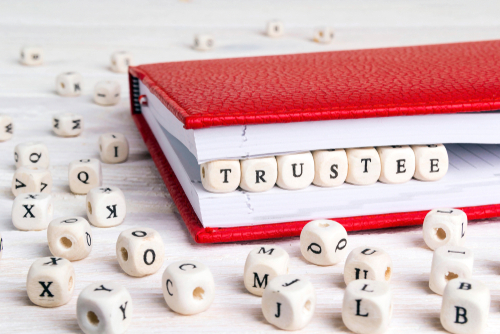 steponboard@ncvo.org.uk
---
5. Why mentoring is so important for women in business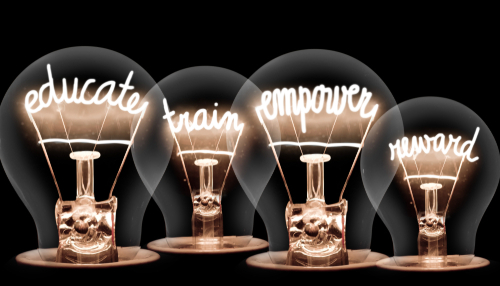 interesting article was published in the Telegraph on the Friday 8 March and an exert can be found below:

"All women are, of course, different and have a range of strengths, weaknesses and aspirations, but certain threads tend to come through: a lack of self-confidence, imposter syndrome, fear of failure and a hesitancy in going for a promotion or new job.

So while mentoring is good for men and women, it can particularly benefit the latter, because it helps to build their confidence and enables them to see their careers more objectively.

Too often, women lack the confidence to ask for mentoring or worry that it will make them look weak. More firms need to build it into their processes, to make it the norm within the workplace and to encourage more women and men to become mentors."
---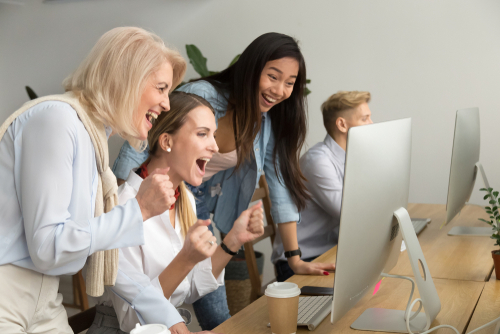 nominate yourself.
We would be delighted to see some new faces on the committee next year, and to help you decide if you should put yourself forward below is an outline of the commitment we would ask for:
monthly conference calls; these are in the second week of the month for 1hour, on alternating Tuesday/Thursday evenings
twice a year face to face meetings (we alternate the location of these, the next one is on Saturday 20 July in London)
ownership of one strand of our strategy
organising an International Women's Day event with your local branch
support of the annual

APM WiPM Conference 2019
There is no requirement for you to be at a certain career stage, or have any qualifications. What we really want is your commitment and enthusiasm to advance the cause of women, and diversity in general, in project management.

To be eligible to submit a nomination, you just need to be an APM individual member. This can be at any level of membership: Student, Associate, Full or Fellow member.

If you are in doubt or have any questions, please email wipmsig@apm.org.uk

---
7. Book review

The Sponsor Effect: How to Be a Better Leader by Investing in Others
Our very own chair, Adeline has had the privilege of reviewing this book.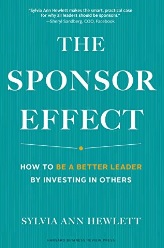 In her experience the concept of sponsorship is quite misunderstood so this book will go a long way to resolving that and demystifying the topic in general. The book is very well structured and an easy read, which takes the reader through the basics of sponsorship and its benefits to both sides. The text then launches into how you get it to work in reality, which is always the challenge in any of these sorts of relationships (e.g coaching, mentoring or sponsorship). It also provides some very interesting metrics on the benefits of sponsorship, to both parties, alongside real testimonies which add a richness to the picture.

The book does not shy away from the thorny topic of the #MeToo movement, and the effects that can have on peoples' willingness to enter into sponsorship relationship for fear of how their actions might be misconstrued. It gives a clear set of practical actions for both parties to avoid this stumbling block. If we are ever to gain true diversity in the workplace, then sponsorship needs to feature more as a way for those underrepresented segments to gain access to the right opportunities. This book provides a great guide for individuals and companies on how they can make it happen, the pitfalls to watch out for, and the criteria for success.
---
8. APM WiPM SIG Conference 2019

Following a record-breaking 25th Anniversary year in 2018, the 2019 APM National Conference for Women in Project Management 'Diversity Delivers' will welcome project professionals from all backgrounds to London for one of APM's biggest and busiest conferences.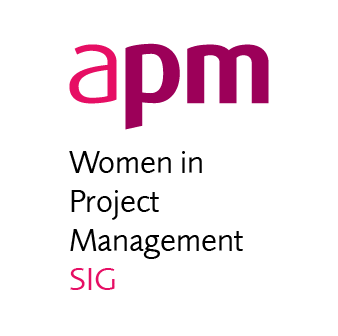 On Thursday 26 September 2019, our delegates can look forward to hearing from well-respected and inspiring keynote speakers, take part in interactive workshops, network with other project professionals and hear first-hand accounts of some of the profession's most interesting projects and their challenges.
If you are already as excited as we are, then book now for the earlybird by Monday 1 July 2019.
Discounted rates are available for groups of more than four and charities. Please email us for more information.
---
9. And finally...
Want to join the SIG as a volunteer? Get in touch!
Email: wipmsig@apm.org.uk
Let us know via twitter: @apmwipmsig #apmwipm #WiPM
Contribute on LinkedIn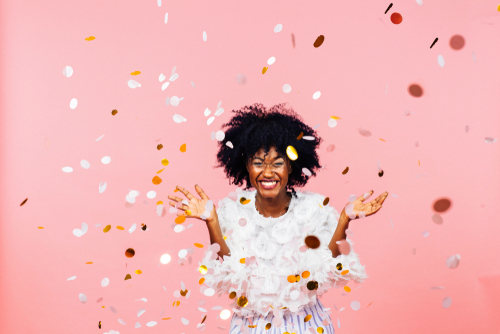 Thank you to all those who contributed to this edition. We would love to hear from you with more ideas and suggestions for future newsletters. You can get in touch through the above channels.
Adetoun Ayilara and Alison Whitehead