Delivering award-winning programmes with life-changing benefits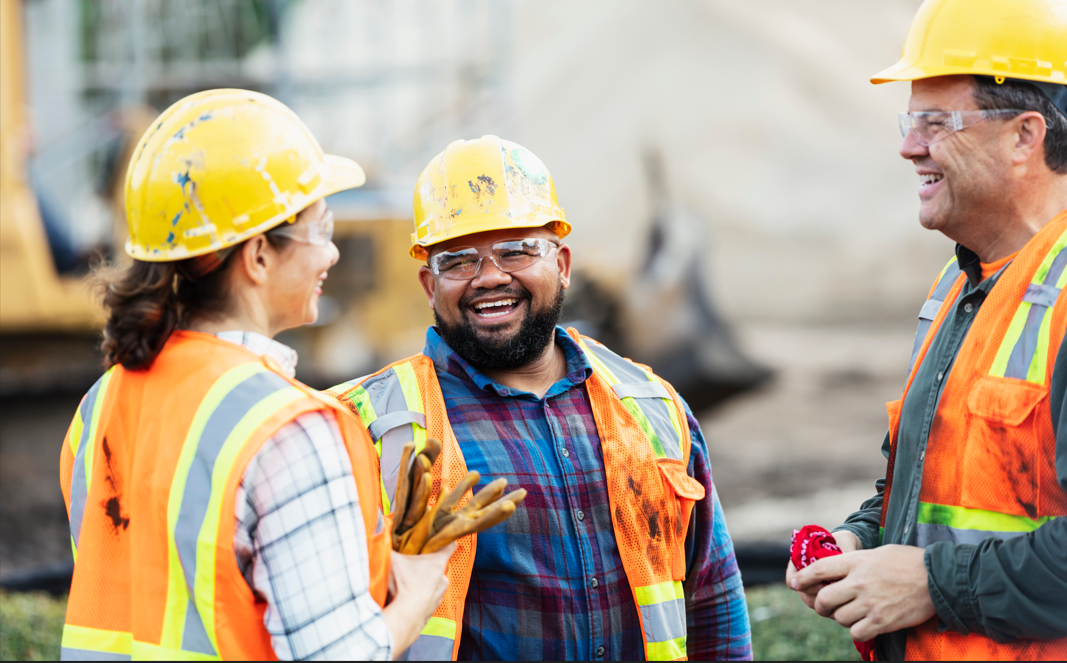 As well as being the stuff of dreams, the Caribbean can also be the stuff of nightmares. The islands of Anguilla and Montserrat have both experienced devastating natural disasters.
Anguilla in the wake of Hurricane Irma
Anguilla is vulnerable to hurricanes and in 2017 it was at the mercy of Hurricane Irma, which ripped across its islands. In 2018, the project to return essential social services — from emergency care to day-to-day medical treatments — became, in part, the responsibility of the Health Authority and the Government of Anguilla, where Conlloyd Gumbs served as one of their project managers in rebuilding healthcare facilities on the island.
The project won the 2022 APM Award for Social Project of the Year and a spotlight on the social benefits the programme kept Gumbs highly focused. "Even with equipment starting to arrive, we needed to get the hospital itself up and running so it could be housed properly, all the while meeting a 24/7 need for care," he says. "So we split the project into phases, ensuring we could work on different parts of the property while treatment was still happening elsewhere."
Rebuilding and reinvigorating Montserrat
In 1995, the volcanic island of Montserrat suffered a massive volcanic eruption that has rendered two-thirds of the country uninhabitable. As a consequence of this eruption, the population dropped to just 1,200 by 1997. After this, there followed years of response and recovery where multiple programmes were put in place to look at development within Montserrat. While many strides have been made to rebuild some of the infrastructure, progress has been slower than envisaged and the need to focus on local capability building and strengthening in project management was identified.
Then in 2019, the Government of Montserrat took a key step; alongside a new investment programme for resilient economic growth, its Ministry of Finance set up a new programme management office that is now supporting it to deliver a major portfolio of UK-funded redevelopment and hired Martin Parlett as its head. "This new phase of capital investment presented a fresh opportunity to change the way in which we plan, deliver and operationalise our projects — while building maturity, experience and confidence into our change management practices," he says. They won the APM's PMO of the Year Award 2020.
When it comes to delivering real life-changing social benefits, there are common themes from both the Anguilla and Montserrat award-winning programmes. Here are some of those similarities:
Quick wins are key: perhaps learning from old crises, the Foreign and Commonwealth Development Office was quick to act in Anguilla (even though the island was running off of generators for months). In Montserrat, the larger scale of the disaster dented confidence in the island's viability, but fast action by the new project management office injected momentum into the rebuilding.
Discipline and passion are not exclusive: the instinct in a crisis is to pitch in however possible; emotions run high when people lack basic services. Conlloyd Gumbs' experience shows that methodically (if quickly) learning the right way to do projects ends up delivering better results. Further on Montserrat; no-one doubted the desire the government had to make lives better, but adding the programme management office's fresh approach to project discipline delivered results for them.
Project sequencing matters: on both islands, project teams were able to secure immediate wins for their stakeholders ahead of the major project coming to fruition. In both cases, it was healthcare where sequencing made a huge difference. But the same applies in other fields. Montserrat's core economic functions are back up and running, however, the smart project to bring affordable fibre-optic internet to the island early lays the groundwork for future investment and meets islander needs.
Good governance is the best PR: both these islands are small communities; both needed significant funding from the FCDO to undertake their rebuilding projects. Being able to demonstrate strong project accountability massively boosts confidence in the work and is the ideal way to convince sponsors to keep going.
Skin in the game: Gumbs is a perfect "accidental" project manager: he knows the environment, he has strong innate skills, and he's a fast learner… and he has a personal stake in the projects. Commitment was never going to be in doubt and, like Parlett, he's never going to let the project benefits be lost. In small communities, the stakeholder experience is vivid — as it should be on all projects.
You may also be interested in: