APM Risk SIG conference 2021: Ripple effect - to be or not to be risky, a journey through the project life cycle

APM Risk SIG Conference 2021
Ripple effect - to be or not to be risky, a journey through the project life cycle
APM Risk SIG and the IRM Nuclear Industry SIG joined together to host a virtual two-day conference sponsored by Sellafield Ltd on Thursday 22 and 29 April 2021.
The conference initiative aim focused specifically on all aspect of risk management as it evolves throughout the life cycle of a project. Speakers from a range of diverse sectors presented ten sessions over the two days, providing their perspective on the key themes, trends and current practices on how risk management can bring value.
The structure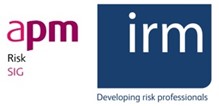 of the conference sessions followed:
The Concept Phase (including initiation)
The Definition Phase (including planning)
The Deployment Phase
Performance Monitoring and Control
The Transition Phase (including handover and close out)
A review of the conference - from a lead on the organising committee
What was the biggest challenge you faced when organising this event, and how did you overcome it?
Biggest challenge:
The initial concept and design were the most challenging part of the conference. The fact that the conference had to be virtual brought some interesting new challenges. Also, the content and marketing of the event was challenging. The need to attract the attention of the audience through a very dense online environment, where the email flow has intensely increased since the pandemic.

How pleased were you with the way it went? What was your personal highlight?
Pre-event
Collaboration is key in all projects whether small or large. This conference was no different; the complexity of working at distance and recognising all stakeholders agendas and ideas, forced the team to work more efficiently.
Post event
I am so pleased that the Risk SIG conference is attracting more and more attendees year by year. This is proof that risk management is becoming more popular, and businesses are willing to integrate tools and techniques to enable a more resilient and effective business.

What do you say are the three biggest takeaways from this conference?
Exposure of APM Risk SIG and how it contributes to projects and industries is key. We are proud to be part of this movement and feel able to influence changes and continuous improvement.
Managing uncertainty is always a challenge and projects are not necessarily equipped to understand complexity, appreciate uncertainty and risk and build risk models to support a successful delivery.
The field of project risk management is very far reaching and touches all industry/business sectors and all types of project.

In your opinion, why are events like this important for project professionals?
Firstly, it gives an opportunity to showcase industry good practice in risk management across different industries and business sectors.
They provide a central platform for collaboration and knowledge sharing. Professionals at all level can attend and gain valuable knowledge.
Th ability for subject matter expert to share their experience of techniques and tools and demonstrate how these have influenced the success and failure of projects in their organisations. This is crucial as it attracts individuals in the profession by providing insider experiences.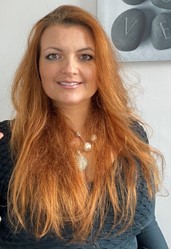 How have the events of the past 12 months changed how project professionals need to think about and plan for risk?
The need for business continuity, resilience and assertiveness within the team and the business has been a challenge for most organisations. Therefore, organisations which had risk capability have highlighted the benefits of having a good risk management process in place versus the businesses without a structure may have struggled to get back and re-establish themselves.
Estelle Detrembleur, APM Risk SIG committee member
Review of agenda
Revisit each speaker bio and presentations synopsis below. 
Thursday 22 April 
10:45 Welcome, and scene setting, Caspar Bartington, APM
and Estelle Detrembleur, APM Risk SIG
11:00 Success through uncertainty, KEYNOTE SPEAKER, Jeremy Harrison, Group director of risk and assurance, Nuclear Decommissioning Authority
12:00 Opportunity Framing, Karl Sanderson, Head of cross-industry insights, Nuclear Decommissioning Authority
12:50 Safran sponsored session: Why threats and opportunities are similar, but not opposite
13:15 Evolution of cost and time risk through the project life cycle, Ibar Murphy, PMU lead, Transport for London
14:15 Carpe Diem 'Siezing the Day' the opportunities management way, Sharon Aitken, PPP head of risk, Doosan
15:15 Delivery in a collaborative environment, CLOSE KEYNOTE SPEAKER,
Neil Crewdson, Sellafield Ltd
Thursday 29 April
10:45 Welcome, and scene setting, Kathryn McCloghrie, IRM Nuclear Industry SIG
11:00 Understanding the assessment of risk through the defence project life cycle, Alexander Davies and Adam Thiery, Principal risk consultant, Costain and Risk management technical coach, UK MoD - Cost Assurance & Analysis Service
12:00 Risk performance – how well are your risks assessed? Let's give the decision makers something they didn't know existed …, Claudina Castelli and Ajay Patel, Professional head risk and opportunity and Senior risk & opportunities manager, Transport for London
12:50 Safran sponsored session: Introducing integrated cost and schedule risk
14:15 Prison estate reform: reconciling policy, project delivery and operational risk at the 'back-end', Richard Kirkham, Reader in civil engineering, The University of Manchester 
15:15  Two peas in a pod - benefits and risk management, CLOSE KEYNOTE SPEAKER, Esther Gordon-Smith, A303 Stonehenge benefits and legacy lead, Highways England
16:00 Close of conference, Peter Simon, APM Risk SIG chair

Headline sponsor - Sellafield Ltd
A wholly-owned subsidiary of the Nuclear Decommissioning Authority, we are responsible for the safe and secure operation and clean-up of the Sellafield site.
The environmental remediation of Sellafield will see us:
investing in one of the largest portfolios of complex major projects in the country
retrieving and treating nuclear waste from legacy facilities and then storing it safely
using our assets and expertise to provide safe and secure storage for used nuclear fuels and materials on behalf of the country
We don't do this alone, but in collaboration with our supply chain partners, academia and stakeholders. Together, we are creating a clean and safe environment for future generations.
Networking sponsor - Safran

Since its inception in 1997, Safran has worked closely with customers and thought leadership to understand the complex requirements of project controls software. With offices in the UK, Norway, and the USA Safran also operates through partnerships globally. Safran is recognised globally for streamlining the project controls process while elevating project delivery confidence through its integrated project and change management capabilities, with a special emphasis on embedded and available risk management.
Much of our success is a result of the close collaboration with industry and SMEs such as Dr David Hulett in developing the software and supporting our innovative approach to risk management. With our ongoing development of Safran Risk and our recent launch of our new solution, Safran Risk Manager, we have demonstrated commitment to developing solutions that address real challenges our clients face both now and in the future.


APM Body of Knowledge 7th edition reference

Section

Description

4.2.2
4.2.3
4.3.4
Risk identification
Risk analysis
Risk management