Governance as a PMO - I just need to do what each programme board asks me, right? webinar
Projects and programmes can (or maybe should?) be very focused seeing only their needs. How do we avoid possible inefficiency of parochialism to enable organisationally aligned, effective decision-making?
David Dunning's organisation may have processes for projects and programmes, with standards/tools we all use.
But people don't always like processes and standards. We have probably all heard these: "my project is different", "…but I need this", "So - do you want me to give you the update or manage my project?". We have also heard: "you want me to deliver to customer or focus on your project?" and "our data model runs the business, not just your project" and "I can't change the whole ERP system just for your reporting need!"
These are often defences from focused people trying to avoid doing something to comply because "you" aren't important to "them". PMOs can find themselves fighting losing battles to support/guide their customers because they can't influence and don't have authority out of their domains.
But unfortunately, the fact is - without good information, the roost is ruled by organisational bullies and politic-players. Worse still - inability to deliver effective support to enable working governance can be seen as fault for PMO professionals - even though it is often down to the multitude of programme boards pulling projects and the surrounding ecosystem in different directions. So how do we get out of this scenario?
The Business Integrated (P3M) Governance model lifts governance operation from just being an individual project concern to be a matter for the responsive organisation.
What is it and how do I make the case for me?

David presented this webinar on Wednesday 8 September 2021.


Webinar resources
David has very kindly allowed his presented material to be made available for viewing.
The slides on APM Slideshare and the webinar recording on YouTube is now available in our APM resources area and also embedded below for reference.

The questions submitted from attendees during the webinar have been reviewed and answered by David.

This webinar content is suitable for professionals with any level of experience.
Supportive URLs from the presentation
Slide 7 - PMO - What do we mean?
Axelos: What is P30?
APM's 12 project success factors
PMO Learning blog: The Functions and Services of a P3O 
Slide 14 - Building blocks
Core P3M Data Club: Developing our website
LinkedIn group
Praxis: Integrated Governance - Introduction
Slide 30 - Big accountability nodes - Inputs, agenda, outputs
Praxis: Integrated Governance - Accountability
Slide 44 - What is your maturity?
Maturity data collection tool - Deepteam online test


Presenter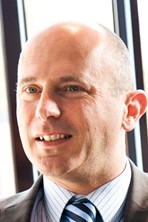 David Dunning; a 25 year+ professional within the project, programme and portfolio domain with extensive experience delivery change across most industry sectors. He is / has been involved extensively with several voluntary organisations to lead innovative practice; notably the Association for Project Management Portfolio Management SIG (for 5 years), and latterly the Core P3M Data Club CIC which has delivered a Business Integrated Governance and data model which has been shared in the public domain and published via Praxis.
He has also supported the APM Programme Management SIG conference and APM PMO SIG with several presentations and webinars.


Previous presentations a
nd webinars can be viewed on the APM YouTube Channels. 
Follow @APMEvents for upcoming event information.
APM Body of Knowledge 7th edition reference

Section

Description

1.3.10
2.1
2.2
Governance boards
Project shaping
Programme shaping