How human factors make all the difference in realising project benefits, APM Volunteer Achievement Awards 2020 nominee
APM Volunteer Achievement Awards 2020 nominee:
Volunteer Innovation Award - Kevin Parry & Hugo Minney


The original question

In the APM Benefits and Value SIG's Thought Leadership Group they like to push the boundaries of conventional thinking, with questions like "what is the underlying cause of why so many projects fail to realise the promised benefits and value for money?". After almost a year of research, Kevin Parry FAPM, on behalf of the Working group, presented their findings on just that question.

That is how the question came about, when Kevin Parry,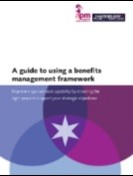 who chairs the Thought Leadership Working Group, wondered why this continues despite the publications such as the excellent A guide to using a benefits management framework, published by APM last year. It seemed to us that human factors such as bias, politics and peer pressure could be making the difference and if so, in what way?

A hypothesis about psychology in project teams

Kevin worked with Dr Hugo Minney, co-Chair of the APM Benefits and Value SIG, to take an innovative approach to researching a difficult and nuanced area. The subject of the research was the "Human Factors that affect project benefits success", and so the team investigated the phenomenon across many different industry sectors and professional roles using Mentimter to make highly interactive webinars. This enabled them to gather lots of data from a wide range of these over a six-month period. The data was extracted from Mentimeter, analysed and combined with a literature review conducted by Kevin to test a number of hypotheses.

Hugo produced the raw data extraction, and constructed pivot tables in Excel for analysis. Kevin carried out the second stage analysis, produced tentative conclusions to test and graphics to help in presenting them in a coherent narrative. The subsequent presentation was refined at least 5 times by Hugo, John Thorpe and Kevin to hone it to the needs of the target audience.
Why it is often hard to find the soft factors

As these are often considered to be "soft" concepts, primary data would normally be collected via semi-structured interview, to provide the necessary context and aid interpretation. However, this requires access, and resources: ACCESS: it is difficult to get time in the diary to interview the right people and many suffer from survey fatigue; in terms of RESOURCES: each interview takes significant preparation, interview time and subsequent analysis. Mentimeter allowed this data to captured easily and naturally as participants were asked about their experience, expectations and views.

This included quantitative and qualitative questions throughout the slide presentation, typically multi-choice, such as "how many/often?", as well as open questions such as "what do you think of…?"
Because of the nature of the subject, it was important that we establish the context for each question, i.e., to really understand from the respondents what the different options meant in practice. and how this varied by role. We gathered almost 700 responses and were able to cut the data in different ways looking for connections between the responses, and whether this set of perspectives supported previous academic research.
Initial success leads to confidence
This gave us a high degree of confidence that the participants clearly understood the meaning of each question and found that they enjoyed sharing their knowledge, experience, and collective wisdom. It enriched the findings from the published literature, and we received excellent feedback, both during and after each webinar/event.
The webinar was written up and published on the APM website. The APM webinar was subsequently featured as part of APM October knowledge campaign about 'Benefits', with slides.
Next steps in practical application. What do you think?

Kevin continues to lead Benefits and Value SIG Thought Leadership Working Group on its Human Factors investigation with the aim of producing a tangible way to help the profession. The group are currently considering how to further disseminate/publish findings and recommendations and what comes next! As always, we welcome feedback from individual and corporate members.

About Kevin Parry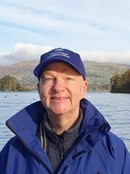 Kevin is an experienced Programme Director, who is a consultant and guest lecturer at the University of Manchester School of Science and Technology, MSc course on Management of Projects.
He is co-author of "Organisational Change Explained" published by Kogan Page, and a contributor to APM's Project Magazine. His LinkedIn profile is availble to view.

Kevin Parry
APM Benefits and Value SIG committee member
APM Volunteer Achievement Awards 2020: other reflection pieces from APM Benefits and Value SIG nominees