Giving back, while battling the pandemic, APM Volunteer Achievement Awards 2020 nominee
APM Volunteer Achievement Awards 2020 nominee:
Volunteer of the Year - Claire Dellar


Running vital NHS services responding to Covid19 didn't keep Claire Dellar, Benefits & Value SIG Committee Member, from helping project professionals grow and learn in 2020. From conferences to webinars, eLearning to templates, Claire's commitment to supporting APM's members in their personal and professional development is honoured in her nomination as APM Volunteer of the Year.

The crystal ball

"Claire presented a …well

attended and well received… session at the 2019 corporate partner forum on future skills and the changing workplace", said Rebecca Fox, APM Director of Membership. This corporate forum write up is available to APM Corporate Partner and Affiliate users. "Claire really challenged my thinking and produced a very slick presentation and an engaging style", added Claire's presenting partner, Katie Harrison of Turner and Townsend. "She really brought the audience on the journey and was able to retain energy and pace throughout the whole workshop."

The duo gave a flawless double-handed presentation, passing the conversational baton seamlessly between them as the two spoke on the need to develop AI and project data specialisms, 'soft skills' and working practices that make it possible to have a diverse and geographically spread workforce.

Using her o

wn highly personal example as a disabled woman with a neurological condition, Claire made a strong case for how such innovations in working practices are necessary to create the 'win-win' for both organisations and the next generation, both able to gain the benefits of tapping a diverse and inclusive workforce that has long been a profession dominated by white, middle-class, able-bodied men.

"I found the presentation on future skills and workforce sensational," commented Gary Jones from the UK Parliament. "People left the auditorium with a wider view of the skills the industry will deem valuable in the future… Many of the future skills identified are now seen as essential for projects and businesses to thrive in the new distributed team normal.

"Claire and Katie's presentation seems somewhat prophetic" he concluded.

A very inspirational lady

An internationally recognised expert, Claire regu

larly presents webinars for APM and other organisations. Her 'Pet Projects' webinar on using portfolio techniques to prioritise investment in projects followed the theme she laid out in the APM eLearning module [members only] on benefits management. As is her wont, she also developed free materials to go with the session.

Claire's presentation not only exemplified good communication and excellent teaching, it also promoted the values of professionalism, transparency, empathy and the appropriate use of tools and techniques. Claire brought humour and a wealth of experience to the webinar and made a very significant contribution to the profession both by example and by sharing her knowledge in such an accessible way.

Never afraid to show her vulnerabilities, Claire gave an hour-long webinar on virtual leadership for the APM SWWE branch annual conference in October, titled "Why I didn't take the red pill: lessons in leadership in a time of crisis".
"A very inspirational talk by a very inspirational lady" was how Martin Gosden, Chair, APM SWWE branch summed it up. "Claire… looked at the leadership skills needed to motivate and empower virtual teams in the COVID environment, which will also be applicable in the future as virtual teams become more prevalent. She drew on her own very personal experience … in a very honest and open way to share her personal insights, scars and all, as practical lessons the audience could draw on in their own working environment."

It's OK not to be OK

It was typical of Claire's professionalism that, despite her work to divert pressure from the frontline NHS, she kept her commitment she made to the branch and threw herself into a highly personal and honest account of what it takes to lead a virtual team, with many of the lessons being from hard-won experience. Her honesty also extended to talking about the personal impact of virtual working and leadership on mental health, especially during the pandemic. This is a courageous move that, we hope, gives others the encouragement to also speak up and recognise 'it's okay not to be okay'.

Indeed, this is not the first time Claire had talked about mental health in the project management profession: Claire regularly talks to university students about her career, skills and experience, as well as mistakes made and lessons she learned about becoming a healthy and happy female project manager in a male dominated profession.
Life skills for all

During lockdown, despite working to stabilise her consulting company at the same time as a 'day job' leading a large team in NHS Digital, ensuring life-saving online NHS services were available to the public, she also found time to think of the teenagers whose lives had been upended by the closure of schools and the project manager parents trying to cope with working from home and home schooling together. This led her to set up an introductory webinar for teenagers about project management as a life skill: tapping directly into APM's mission statement "Inspiring communities to deliver meaningful change for societal benefit by advancing the art, science, theory and practice of project management" and ensuring project management is a life skill for all. Indeed, Claire personifies this mission.

Claire continues to support the NHS and social care to fight the pandemic and other consulting and voluntary work, including mentoring BAME and female project managers and leading the national NHS Project Delivery Benefits SIG. Last year she set up a project to build empathy and improve diversity and inclusion, through a series of live streamed 'uncomfortable conversations' with people who have a lived experience of difference. Her employer NHS Digital has been keen to support her grass roots Uncomfortable Conversations project, which has now captured the interest of diversity and inclusion networks in organisations including the Houses of Parliament and the Cabinet Office.

Claire is a very effective ambassador for APM and her enthusiasm and curiosity for her subject work both to promote Benefits Management as a professional practice but also why APM is helping project professionals to increase their professional development in personal, tangible and practical ways. Rebecca Fox summed it up: "Claire is committed and passionate about her volunteering activities for APM and I have absolutely no hesitation in recommending Claire for this award."
 
About Claire Dellar

Founder of a virtual consulting company, a leader in benefits and portfolio management across our NHS and a behavioural economist, Claire makes for an engaging, intriguing and entertaining speaker.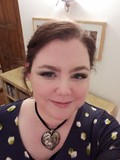 She is an expert in changing the behaviour and mindset of organisations, improving their return on investment while also making them happier places to work.
As a portfolio benefits and change management professional, Claire is well known in project management circles for her innovative approach to problem solving and her positive leadership, particularly on gender and disability in the workplace.
She also chairs the NHS National Benefits Management Specific Interest Group and leads on benefits and value thought leadership in the volunteer committee APM Benefits and Value Specific Interest Group.

Claire Dellar
APM Benefits and Value SIG committee member


APM Volunteer Achievement Awards 2020: other reflection pieces from APM Benefits and Value SIG nominees