Order now: Introduction to Managing Change
APM has pre-launched a new publication, Introduction to Managing Change, which introduces the importance of managing change effectively in order to successfully deliver and realise the benefits of projects,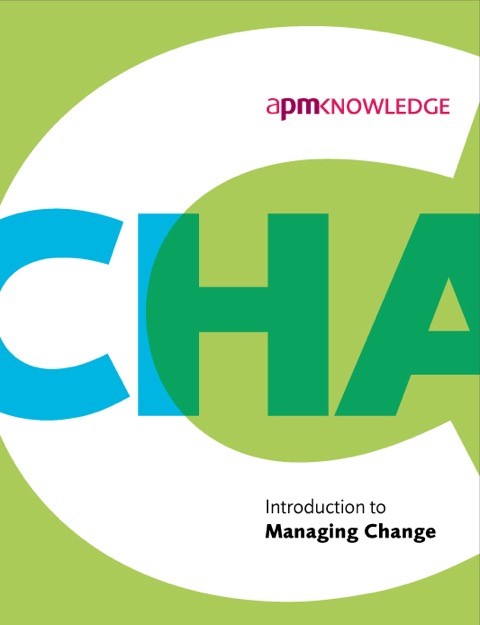 programmes and portfolios. This is available to pre-order before it hits the shelves in September.
This first edition publication has been produced by the APM Enabling Change Specific Interest Group (SIG). Introduction to Managing Change is ideally suited to project professionals undertaking change programmes and projects or those directing or sponsoring change. 
Writing in the foreword, Professor Tim Brady describes the guide as supplementing traditional project management tools and methods with "knowledge about how to manage the change which is an inevitable part of the process of today's complex projects". Research findings often demonstrate that the majority of projects and programmes do not fully succeed in achieving what they set out to do and with the rate of change faced by project managers today, it's vital that practitioners recognise the need to adapt and grow and learn new skills.
According to the authors, "all projects and programmes are ultimately created to deliver change of one form or another. Whether it be delivery of a new asset, process, structure or system, until it has actually been adopted and is used in the way it was intended, the change is not complete and the full benefits will not be realised."
Change management is an evolving discipline which has developed significantly over the last 20 years. It recognises the specific challenges to implementing and embedding change and addresses these through leading, engaging and supporting people through change at both the individual and organisational levels. Managing change well can help address resistance and reduce performance impacts and secure sustainable benefits more rapidly. Change management should therefore be seen as a critical requirement for project and programme success.
Inside readers will find more about the key principles and practices of change management in the context of the latest research on the most important factors necessary for successful change, as well as guidance on the appropriate application of different change management methodologies.
Readers may also be interested in Directing Change, Sponsoring Change and Directing Agile Change.