PMOs and transformational change
The APM Enabling Change SIG and the PMO SIG partnered together for an afternoon event, to address the subject of change and how it can impact those involved in the change themselves.
The event had a full attendance, with additional tables and chairs brought in before the event could start.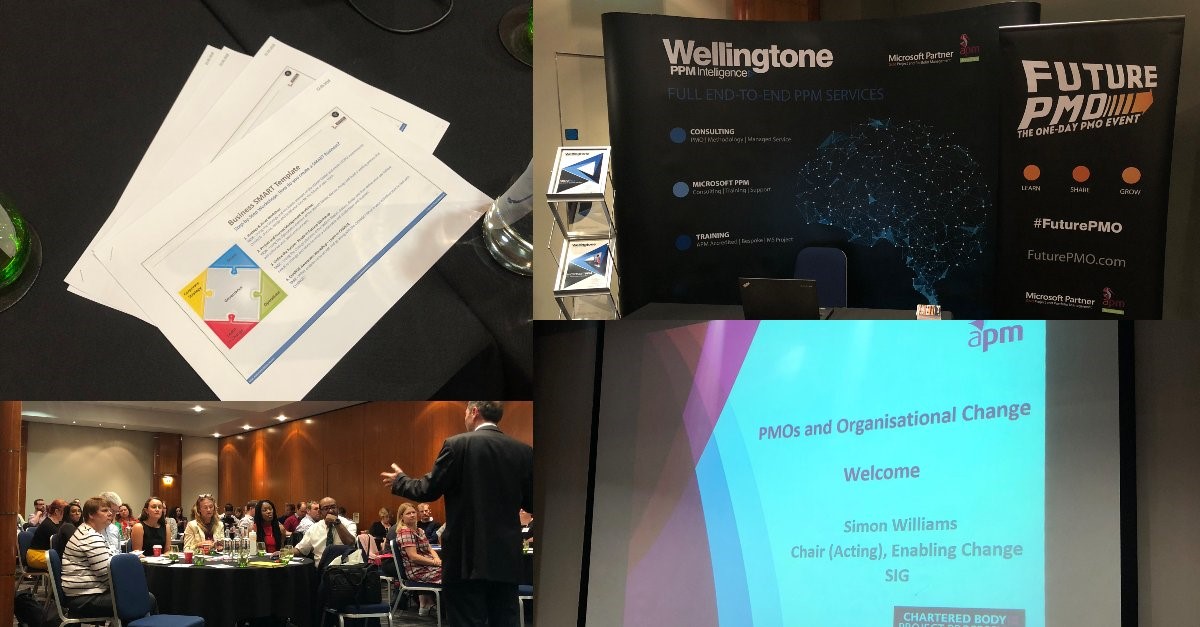 After the early introductions by Simon Williams, Acting Chair of the Enabling Change SIG, Mark Reeson gave a fascinating and detailed briefing on the change programme and the new PMO and project delivery approach that he has been implementing over the past two years in Saudi Arabia.
After he had concluded, Martin Butcher looked into the key success factors behind change and the roles that people have within the communication of these factors.  He noted some of the key areas where PMOs can add particular value, for example in conducting timely and focused gate reviews.  Martin's presentation touched a number of the attendees and then once the first two speakers had completed their sessions, they both took questions around their observations around change.

After a short break, Matthew Hill delivered an emotional presentation around how change had impacted Higher Education and he added his personal touch of how the change had altered his life through being so successful.

T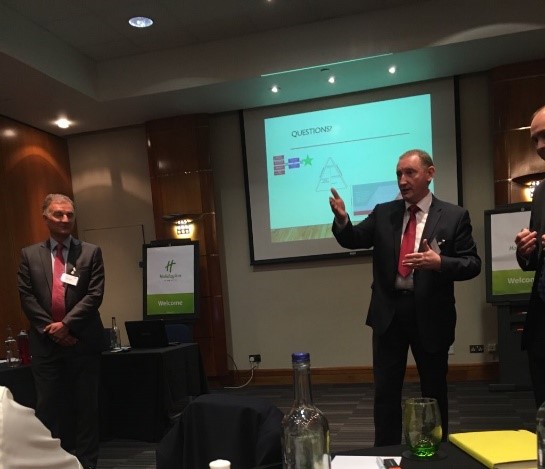 he last of the speakers that came to the platform was Simon Williams, with a magnificent talk on the way that change of an organisation can impact a change programme as they are delivered in parallel.  He covered a number of recommendations including areas such as change capacity, leadership and engagement.  His inspiring talk around the significant changes happening within Transport for London was met with huge applause at the end.

To close the event, Mark Reeson was invited to return to the stage to introduce the new Smart Model that he has developed over the last few years and to undertake a short workshop to teach the concept of Think SMART demonstrating how a business can remain sustainable even in the hardest times and how a readiness to change keeps a business ahead of its competition.

The event was then closed by the APM and Simon as a successful day of learning and development came to an end. 
Mark Reeson and Simon Williams
APM PMO SIG committee member and APM Enabling Change SIG acting Chair (respectively)
 
Mark, Simon and Martin have very kindly allowed their presented material to be made available for viewing.
The slides on Slideshare are now available in our APM resources area and also embedded below for reference.