Examining programme management and its real world application
The APM Body of Knowledge defines a programme as: "A group of related projects and change management activities that together achieve beneficial change for an organisation", and programme management as 'the coordinated management of projects and change management activities to achieve beneficial change".
But what does this definition really mean, and how is programme management applied in the real world?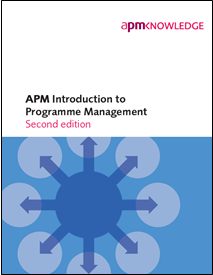 In order to promote better understanding of the subject matter, the fundamental principles of programme management have been described in our recently published Introduction to Programme Management Second Edition. This comprehensive book discusses what a programme is, how it works and how to review progress. It also explores the changing environment in which programmes exist, and their relationship to the strategic context of organisations, frameworks and ways of working.
"This update to APM Introduction to Programme Management brings new insights into what programme management is. It is an 'easy read' for executives, for those relatively new to programme management who have a thirst for knowledge and for the project management community who should, and need to, understand how their project management skills play into the 'bigger picture'," commented Sir John Armitt.
We will be discussing the topic in more detail on the 23rd January in York and will be formally launching the book on the 2nd February.
Another major event to mark in your calendar is the Annual Programme Management Conference, which will be hosted by Rolls Royce on 2nd March in Derby, and explores the need for collaboration to deliver project and programme success. This requirement is ongoing in our increasingly connected, globalised and digital world.
The annual conference explores the challenges we face as a profession in a world of ever more complex programmes. Practitioners need to manage a combination of: differing norms and behaviours; increased expectations that projects will be delivered well; the culture of short-termism whilst all the time providing transparent evidence of efficient delivery; geographically dispersed and culturally diverse remote working teams.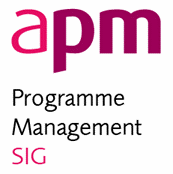 Join some of the profession's leading programme practitioners to share insights, ideas and techniques for how to best prepare for success in global and highly collaborative programmes – speakers include the President of APM and colleagues from Network Rail, Oxford Major Programmes, MET Office, International Association for Contract and Commercial Management, Highways England, Rolls-Royce, MOD, Institute of Engineering & Technology, Fujitsu UK, The Nichols Group, Parsons Brinckerhoff, Making Projects Work and Business Evolution.
To find out more about the Programme Management Specific Interest Group (ProgM SIG) visit out micro-site or follow us on Social Media, on Twitter @apmprogmsig.