The best way to become a better project leader

Whenever I speak about the differences between management and leadership, I always emphasise that the differentiating factor isn't the level of cognitive ability or technical skill that someone has. It's to a much higher degree about their level of emotional intelligence, or EQ.
Someone who has great management abilities can be described as logical, rational and good at getting things. But although they may have great planning skills, which are definitely needed on a project, they aren't necessarily good at connecting with people at a deeper level or bringing the team with them. People who have good leadership capabilities, on the other hand, are good at understanding, motivating and influencing others. They are able to appropriately express how they feel, understand other people's emotions and build effective relationships. In other words, they have a high level of EQ.


Build your self-awareness
Developing your EQ is a fundamental step to improving your leadership skills. This is especially true if you have difficulties controlling your impulses, don't understand people's underlying feelings or find it hard to trust others.
The first step in building your EQ is to strengthen your self-awareness. The more aware you are of your thoughts, emotions and behaviours, the easier it will be for you to adapt them so they are appropriate for the situation you're in.
---
Learn more about emotions, behaviours and why people behave the way they do: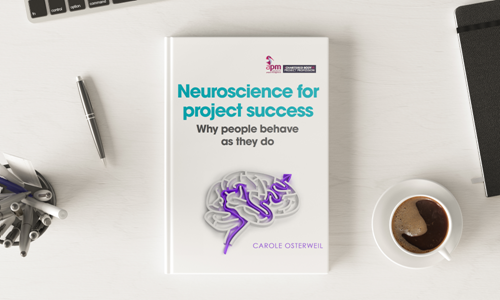 ---
You can increase your self-awareness by asking for honest feedback from your colleagues, clients and bosses. Ask them how they perceive you and what they believe you should stop, start and continue to do.
You can also build your self‑knowledge by keeping a daily journal. At the end of each day, reflect on how the day unfolded and how you felt. How did you manage your emotions and what did you notice about other people's emotions? Also reflect on how you reacted to stressful situations. Did you become frustrated because of a setback, or did you get angry because something didn't happen the way you had planned it?
There is no need to be overly judgemental or critical of yourself. The purpose is to become more aware of what's going on for you at a deeper level. With that awareness you can begin, little by little, to respond to situations differently. For instance, instead of suppressing your frustration to a team member who hasn't delivered what they promised, you become aware of how you truly feel and share your frustration in a constructive way.


Notice what is going on for other people
Another important capability for building your EQ is to notice what is going on for other people. If you don't pick up on how your stakeholders and team members are feeling, you won't be able to build trusting relationships. That's because you aren't able to truly see the situation from their point of view. The practice here is to really notice what the other person is saying and what they are not saying, instead of focusing on what you want to say. What is your team member or stakeholder thinking and feeling, and why might that be? 
To master this skill of tuning in to others, you will need to slow down and take a genuine interest in people who work with you. On any project there is a myriad of tasks that need to get completed, and that can push you to become overly task oriented. What do you do in situations when you're in the middle of writing an email, and a team member approaches you with a question? Do you give them your full attention or do you multitask while giving them a half-hearted answer? Unless you are in the middle of a crisis situation, seek to be fully present and pay attention to the team member. Emotionally intelligent leaders put people first.
This article first appeared in the Summer issue of Project journal, the essential magazine for all project managers
You may also be interested in: